The Ultimate Underground Adventure

Test your nerve by journeying through a mountain via a series of exciting adventurous challenges on one of our three epic underground adventures. Try your hand at zip-lining through caverns, or climbing up a vertical shaft, boating across a lake, traverse over an abyss, scale a waterfall or abseil your way down to the deepest point in the UK! It's Adrenaline pumping, heart thumping, pulse jumping fun, guided by the most fun, experienced and qualified instructors in the country!

You can join us all year round, whatever the weather! No previous experience is necessary, there's no potholing or squeezing through small gaps. We provide all safety equipment and footwear. So come on over to the dark side - Adventure starts where daylight ends!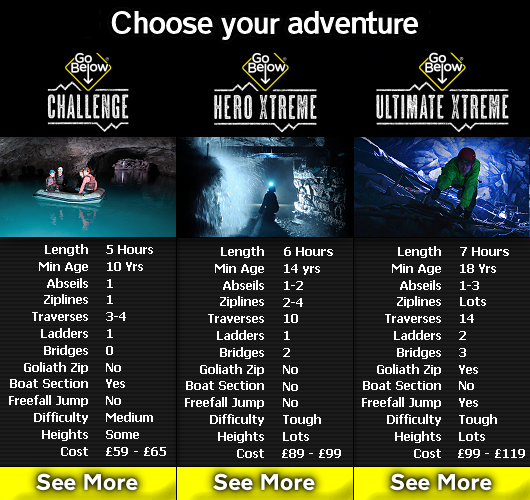 New for 2023!